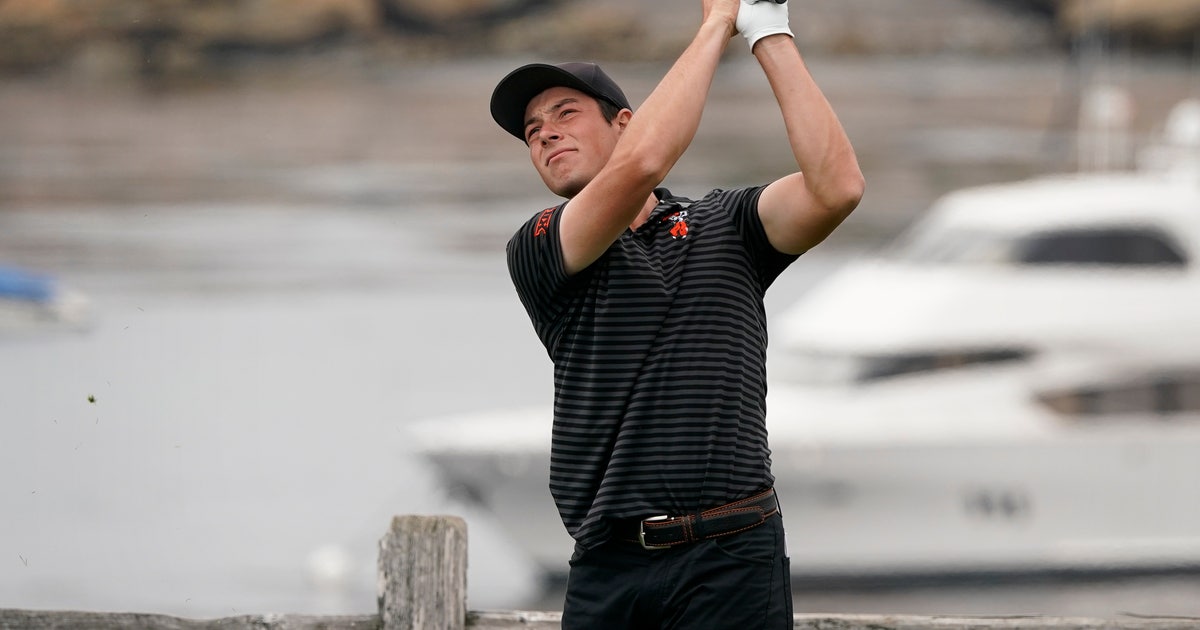 PEBBLE BEACH, Calif. (AP) — The Latest on the U.S. Open at Pebble Beach (all times local):
8 a.m.
Viktor Hovland of Norway loves Pebble Beach.
Hovland won the U.S. Amateur last summer at Pebble Beach, and he had the low score among 16 amateurs in the field Thursday with a 2-under 69. Two other amateurs broke par in the opening round — U.S. Junior winner Michael Thorbjornsen and British Amateur champion Jevon Rebula.
This will be Hovland's final event without getting paid. He is leaving Oklahoma State to turn pro and will make his debut next week at the Travelers Championship in Connecticut.
Hovland starts his second round Friday morning with two-time defending champion Brooks Koepka and British Open champion Francesco Molinari.